Strand High School has built its own aquaculture centre with modern recirculation technology, fish tanks and control systems from AKVA group.

The aquaculture centre was officially opened last week, but have already been in use since autumn. The new facility is an important part of Rogaland County Municipality's investment in aquaculture, and will give the students a comprehensive introduction to modern fish farming.
The very heart of the new centre is the so-called AKVA hall, where the students get practical experience with various species. The school is licensed to breed 24 species and the AKVA hall is provided with both fresh water and sea water, hot and cold. A great part of the technology on site, including RAS modules (Microflex), fish tanks, cameras and control system is delivered by AKVA group.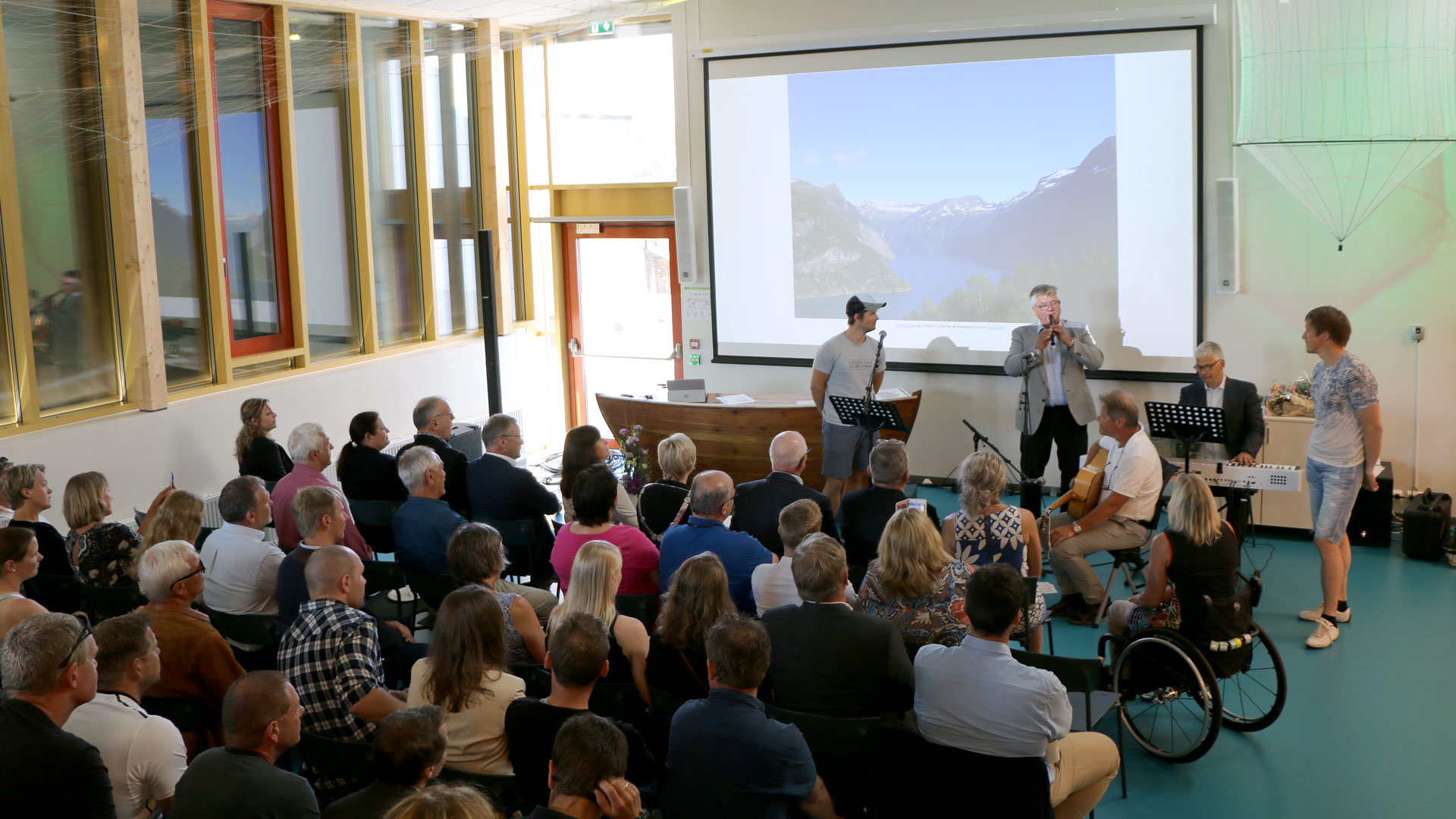 The aquaculture centre was officially opened on May 25th with many invited guests present.
"In practise, this is a miniature land based facility. We've delivered fish tanks, four Microflexes, sensors, Bernoulli filters, cameras, control system and more. We've also been involved in the installation and commissioning phase," says Project Manager Sigurd Oftedal.
Perfect for experimenting
Both the faculty and students are very satisfied with the new facilities, which includes everything one can expect to find in a modern land based facility.
Inside the AKVA hall, the students get practical experience with various species.
"The facility is perfect for our use. With four water qualities and both RAS modules and a flow-through system, we have the perfect conditions to experiment," says senior advisor at Strand High School, Nils Petter Sand.
From the school's point of view, it's been important to build a facility that may evolve as technology advances. The rooms are inviting rooms and have good acoustics, which makes teaching easy. Two of the surrounding walls to the AKVA hall has portholes, which inspires the curiosity of people passing by, making more people discover the field of aquaculture.
AKVA group has delivered four RAS modules, so-called Microflexes. The functionality and usage of the technology is an important part of the training programme.
Good cooperation
"We've had a great cooperation with AKVA group, which has delivered excellent technical equipment and been a good help during the installation of the RAS modules," says Nils Petter Sand.
Project Manager Sigurd Oftedal praises Rogaland County Municipality's investment in aquaculture and hopes more schools will follow their example.
"With a facility like this, the students will not only get practical experience, but a unique opportunity to familiarize with modern fish farming technology. This will be a huge advantage later on when they're ready to start their careers," he says.
From the control room, the students and employees have full control of all operations. The school has also invested in the Fishtalk software, to gain full control of all management data.



The school uses AKVAconnect to control e.g. the RAS modules and cameras on site.



The aquaculture study at Strand High School aims to be the largest school of its kind in Norway and has had a record-high increase in student numbers in recent years. This school year, 54 students attend the programme. After summer, about 100 aquaculture students will be enrolled.