After 30 years in business, AKVA group's subsidiary Plastsveis welcomed employees, customers and other industry players to a grand celebration at its new brand-new premises at Sømna.
It was a proud general manager who welcomed everyone to the combined celebration of the company's anniversary and new facilities. To a solemn fanfare from eager colleagues, he unveiled the company sign on the wall of production hall.

"I'd like to thank everyone who has helped make this happen: employees, contractors and the municipality of Sømna, which has been very supporting throughout the entire project. After we grew out of our old buildings a few years ago, we can finally gather the entire team again," said General Manager Sten Roald Lorentzen at the opening.

After the unveiling, the party continued inside the new production hall, which had been converted to an elegant party venue with decorated tables, a stage and dancefloor for the occasion. As if the anniversary and new facilities were not good enough reasons to party, the Plastsveis team can also enjoy full order books and very good results in recent years. Needless to say: The atmosphere was impeccable.




(All images: Nordnorsk kommunikasjon)

Great success
Plastsveis has had a tremendous development since it was first established 30 years ago. From the humble start in 1988, when the company focused on welding services for plastic pipe systems, to introducing ever new products and services for both the agriculture and aquaculture industries. In 2013, AKVA group become the majority owner to strengthen the group's focus on land based aquaculture.

"We've had considerable growth the last five years, not least because we're delivering more and more complete facilities for salmon smolts and other species. Being part of AKVA group's land based division, we can deliver everything needed for a modern land based facility, covering both flow-through systems and RAS technology. Through AKVA group we've also gained foothold in a larger market," Lorentzen says.

Through these years, the company has also doubled its number of employees. Today, approx. 60 permanent employees and 10 – 15 temporary employees work in Plastsveis.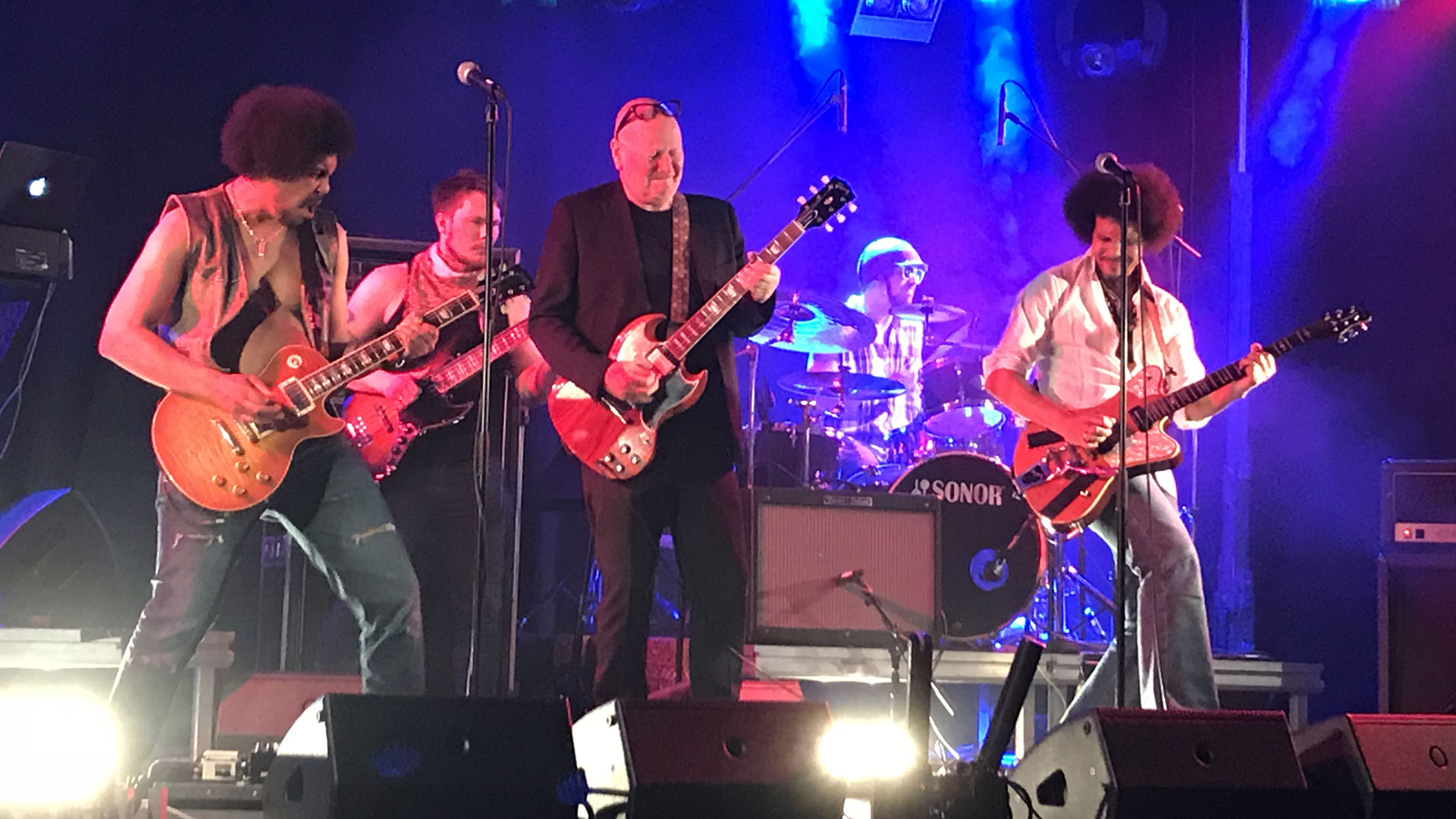 Frode Alnæs and The Brothers made the party rock.

Set for the future
With new facilities, and a close and good cooperation with the other resources in AKVA group's land based division, the general manager has no doubts that the future is bright. Plans have been made to continue the growth.

"We're now expanding our service and after sales division with a new service office that will bring us closer to our customers in the Bergen region. We also take on an increasing number of expansion, renovation and modification projects, and are assisting several large clients with documentation. With the NS 9416 standard requiring that all land based facilities must be documented within 2021, there is a lot to handle," he says.



Plastsveis' new facility at Sømna.

30 years with Plastsveis – the short version
1988: The company is founded for offering pipework and welding services to the aquaculture industry
1990: Separate products for the agriculture industry is introduced
1994: A system for sealing of silos and fertilizer tanks is introduced
1998: The company develops proprietary fish tanks
1999: Delivery of the first complete land based facility
2013: AKVA group ASA becomes majority owner
2016: The company passes a turnover of NOK 100 million
2018: Official opening of new production and office facilities